The Multi-faceted Value of HouseTrack for Homebuyers.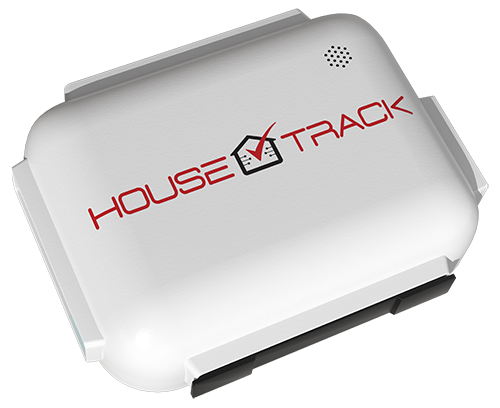 From surging electricity costs to mounting environmental concerns, today's homebuyer is increasingly interested in the wise use of power.
HouseTrack is the simple yet powerful answer. It plugs directly into the house breaker panel, making the flow and use of energy in the home visible and manageable.
HouseTrack-equipped homes empower homeowners to monitor energy usage throughout the month —rather than getting an unpleasant surprise when their electric bill arrives.
When a builder chooses HouseTrack as a standard home feature, customers receive a ton of attractive benefits:
They'll be able to see the cost of running appliances, lights and rooms — in real time!

They'll save money by identifying and eliminating wasted energy.

They'll avoid electric bill "oops!" with alerts for peak periods.

When they go solar, they'll optimize their investment with a real-time grid transfer display.
The Singular Value of Becoming a HouseTrack Certified Builder.
When you team up with HouseTrack and build our energy management solution into your homes, you'll get some clear competitive advantages:
You'll instantly set yourself apart as a builder of distinction.

You'll gain a reputation as an environmentally-conscious company.

You'll be on technology's cutting edge, paving the way for your customers to leverage the emerging Smart Things Ecosystem — the core technologies for an energy-wise world.
Who is HouseTrack? And how do we support homebuilders?
HouseTrack is the energy management division of HouseCheck — America's premier home inspection and home warranty company.
We understand the construction industry, inside out. We know what consumers care about and desire most. It's our passion (and expertise) to provide everything homeowners need to live happily, confidently and safely in their homes.
A Comprehensive Plan.
Now, we've put together a fully integrated program that will make it easy for builders to embrace HouseTrack's huge benefits. When you partner with HouseTrack, you'll have the ultimate interactive energy management solution. A powerful tool that can power your sales while bringing your customers a wealth of benefits they will enjoy and appreciate for many years to come.
We will also be there for you with outstanding service. Including sales materials for your customers…live customer support…and a commitment to an ever growing SmartThings ecosystem.*
* 304 products and counting in the SmartThings Ecosystem: https://www.smartthings.com/products
It's time you made tracks…to HouseTrack.
Ready for a unique competitive edge? Contact HouseTrack for a complimentary, no-obligation exploration of how HouseTrack can plug you into a bolder, brighter, energy-smart future — for you and your customers.