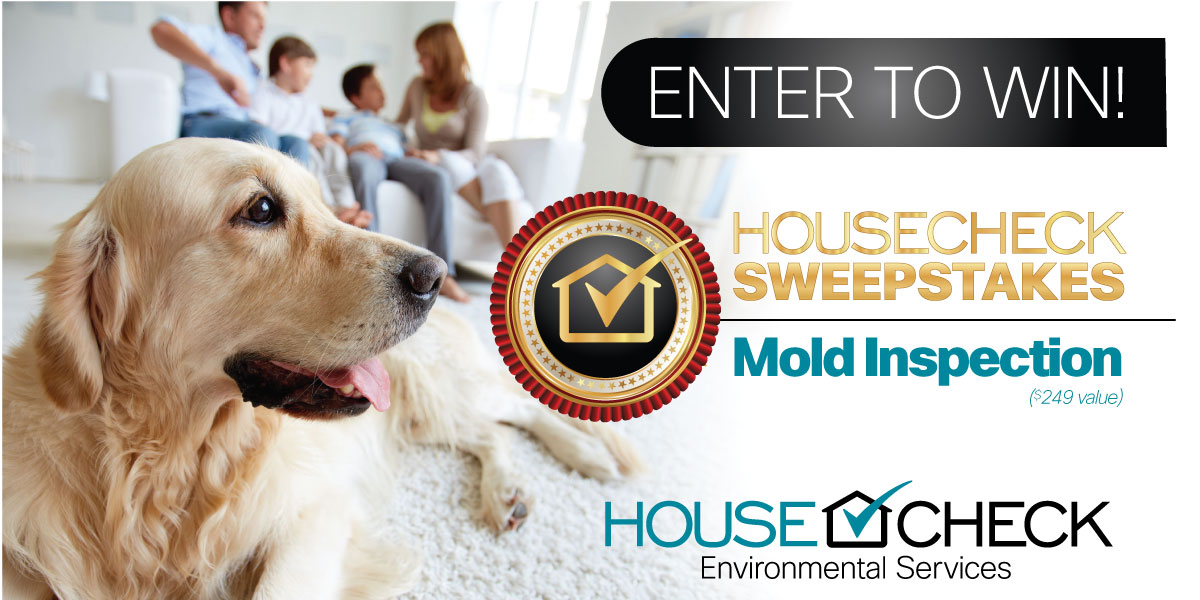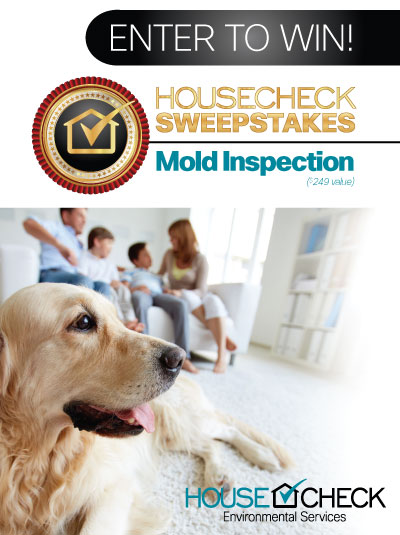 HouseCheck National Homeowners Month Sweepstakes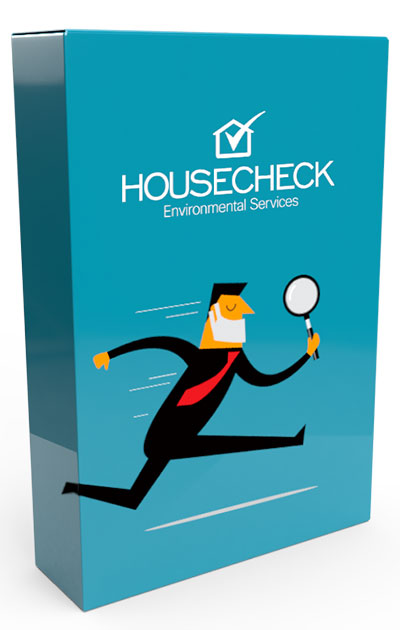 Week 3: Giveaway: One FREE HouseCheck Mold Inspection
What's gray, green or black and grows all over? That pesky fungus – mold!
This week, HouseCheck is offering a chance to win a valuable FREE home mold inspection!
Fill in the entry form below for your chance to WIN!
So, what's so special about a HouseCheck Mold Inspection? For one thing, our team is guided by a nationally-renowned mold expert. Plus, HouseCheck's Environmental Services division follows the industry's highest mold testing standards.
Is your house at risk? The only way to know for sure if mold is hiding in your house is to work with a professional testing service. Our sensible, proven approach can help you discover if unsafe levels of mold are present in your home.
Get in on the HouseCheck Sweepstakes throughout the month of June! Check back to learn about exciting giveaways all month long. New prizes are revealed each week. Let's celebrate National Homeowners Month together!
Enter the HouseCheck National Homeowners Month Sweepstakes right here:
Win one (1) FREE HouseCheck Mold Inspection. No purchase necessary to win!
ENTER HOUSECHECK NATIONAL HOMEOWNERS MONTH SWEEPSTAKES BELOW: