Our Team
Leadership. Done Right.
HouseCheck's leadership team is the driving force behind the company's growing success. These forward-thinking professionals are guided by innovation…efficiency…fiscal responsibility…first-rate customer-service…and a strong, enduring brand identity.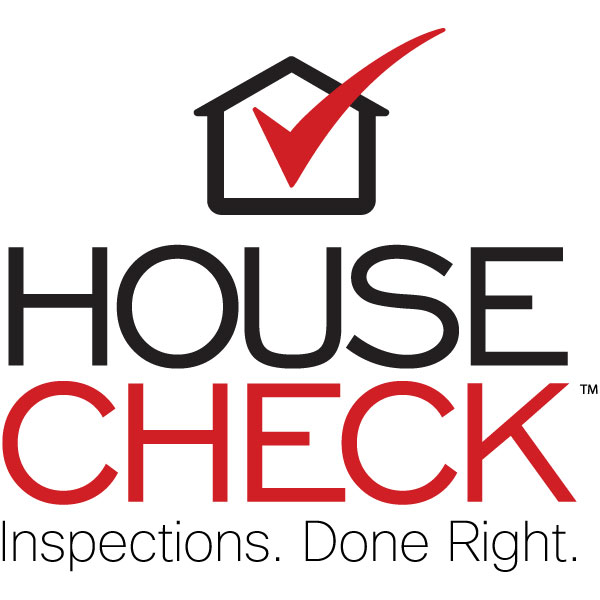 Here's a look at the House

Check

Management Team:
HouseCheck's leadership team is the driving force behind the company's growing success. These forward-thinking professionals are guided by innovation…efficiency…fiscal responsibility…first-rate customer-service…and a strong, enduring brand identity.
Here's a look at the House

Check

Management Team:
Sharon O'Leary: CEO
Sharon O'Leary is a seasoned C-level executive with strong operational management experience and a deep legal background. She has a demonstrated history of working for geographically diverse public and private companies in multiple industries.
Her areas of expertise include corporate governance, structuring and negotiating complex cross-cultural corporate transactions, launching and financing start-up organizations and developing and managing high-performance cross-functional teams.
Sharon has served in multiple capacities including chief legal officer, president and chief operating officer. Currently she serves as a board member for several companies and organizations.
Sean Parry: Chief Growth Officer and VP of Technology
Mr. Parry is a highly successful senior-level executive with over twenty years of success in leading international marketing, customer experience, business development, and technology initiatives. As a career-long marketing and technology professional and entrepreneur, Mr. Parry has experience in functional roles and cross-functional general management capacities for start-up and high-growth public companies.
Mr. Parry has a unique skill set in building and maintaining world-class teams in the technology, software, retail, CPG, consumer electronics, and e-commerce industries.
As a participator in the local business community, Mr. Parry currently serves on several Boards of Advisors and is actively involved in the American Marketing Association and CMO Council. He also has affiliations with the National CMO Club, Intermountain Marketing Association, TechAmerica Executive Committee, and SIIA. Mr. Parry currently holds an active California Real Estate license, and has been recognized in the Cambridge Who's Who.
Tim McGraw: Executive Vice President and CFO
As Executive Vice President and CFO for HouseCheck, Mr. McGraw has over 25 years of financial leadership and business operations experience. He has served in executive leadership roles and has held progressive finance, IT, and corporate strategy leadership positions in distribution and manufacturing operations, (both domestically, and internationally), product line management, mergers and acquisitions, investor relations, and shared services. He started his career in Commercial Banking with Pittsburgh National Corp, then moved onto the automotive industry with Ford Motor Company and Visteon Corporation, served as COO/CFO of a start-up company in Cincinnati, OH, and most recently was CFO/CIO and Corporate Strategy lead for Shaw Development in Naples, Florida.
Mr. McGraw holds a bachelor's degree in business administration and finance from Miami University and a master's degree in business administration from The Ohio State Fisher School of Business. He is married and has 2 children.
Sherly Kinlaw: General Counsel
Ms. Kinlaw serves as General Counsel of the HouseCheck companies. She has 20+ years of experience as senior level and general counsel for public and private companies in primarily the technology and finance industries. She has led cross functional teams with respect to securities, finance, M&A, governance, compliance and general corporate matters. She has been senior level in-house counsel with 2 publicly traded companies – Financial Industries Corporation (Austin) and THQ (Los Angeles), General Counsel at Fallbrook Technologies (Austin) and has served as dedicated general counsel for start-up companies.
Ms. Kinlaw holds a bachelor's degree in Economics / International Studies from the University of California Los Angeles (UCLA) and a Juris Doctorate from the University of Texas.
Ken Siders: Senior VP of Environmental Services
Ken Siders is the Senior Vice President of Environmental Services. He has over 42 years in construction management with a thorough knowledge of standard construction practices. In addition, Ken has 20 plus years as an environmental consultant, with high profile customers including the Airforce, Army, Navy, Marines, FCC, and FAA. Ken is also a licensed mold consultant. He currently sits on the science counsel of the RIA with the intention to create curriculum and requirements for advanced environmental certifications.
Kathleen Carreno: Senior Project Development Manager
Kathleen Carreno is our Senior Project Developer with 10+ years of experience in manufacturing, marketing, sales, and organizational development. Kathleen shifts seamlessly between big-picture strategy and the smallest details to help guide employees and clients in connecting the dots through each project. Kathleen has extensive experience & is well-versed in project management methodologies, organizational change management, risk management, project planning, team building, communication, implementations of organizational change & software development projects.
Kathleen was born and raised in Southern California and relocated to Utah in 2004. She's a wife and mother of two beautiful children. Kathleen and her husband have owned and operated sushi bars throughout Utah in addition to maintaining her passion in project management. In her spare time, she enjoys creating culinary works of art, writing poetry, and spending time with her family outdoors.
FRANCY FORBES: Director of Government Services
Francy Forbes is a highly productive expert at rapid implementation. She specializes in envisioning and implementing efficient and effective processes and procedures for any industry. She is a highly skilled driver in any fast-paced environment and is focused on reaching goals through attention to detail and quality.
Francy believes that the key to developing a business is the development of its people; learning and leadership go hand-in-hand. She is highly skilled in the training and development of a company's workforce from analyzing needs to developing a training system to implementation and review.
Francy has earned a BS in Cellular and Molecular Biology and is a graduate of the San Diego County Deputy Sheriff Academy. She enjoyed seven short years in Law Enforcement before becoming a retail entrepreneur. Francy has owned and operated her own retail stores, and also spent many years as a General Manager and District Manager for big box retailers.