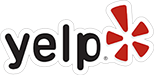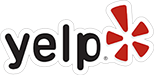 HouseCheck
Average rating:
135 reviews
Dec 4, 2020
Mike Keeley was prompt, professional and very knowledgeable! Unfortunately, we were in escrow several times recently and used Mike each time. I would definitely recommend him and would use him again.
Nov 11, 2020
I would give infinity stars if possible, they were worth every penny! I was hesitant about booking a third party home inspection on a new built home but I am so thankful I did. Eric pointed out numerous problems that I would not have noticed on my own. Within the first minute of meeting with him, I already knew I got my moneys worth for the value of his inspection. The booking process was super easy and receiving my report was clear as day. Thank you so much for your prompt and valuable time and effort Eric!
Nov 2, 2020
Very thorough, professional.
Oct 30, 2020
I am going through the process of buying my first home. Mark Konschak made the home inspection so less stressful. He was so professional, thorough, and knowledgeable. He took the time to explain what he was doing and how the items like the heater and air conditioner worked. He was so easy to understand and personable. He answered every question and was very patient. I highly recommend this company and Mark Konschak as your home inspector!!!!!
Oct 16, 2020
I am beyond excited to say I had to use them twice!! And I requested Joe Bock both times as he was recommended to me. The first house I planned on purchasing in July didn't go according to plan, so when I decided on another house recently, Joe came right back out and did his thing! He is very professional, courteous, friendly and he literally includes you in everything he is inspecting. He talks to you throughout the whole inspection and the 1-2 hours you spend with him does not seem long at all. I am happy my realtor recommended him to me and she knew exactly how great it would turn out. Joe truly leaves no stone unturned and you won't be disappointed! Fingers crossed that I make it to settlement this time around!
Oct 16, 2020
If there were a way to give greater than 5 starts, I would do so. I cannot say enough about the inspector, Glen Hostetler. He was extremely professional and obviously is experienced and knowledgeable. He was thorough and informative and very courteous. We made a decision not to buy this home, and I just wish HouseCheck were available in other areas we are considering. I would not hesitate to use them again. We got our money's worth and more.
Oct 16, 2020
Very thorough inspection and clearly communicated report. Jimmy took time to show us his findings and explain his recommendations.
Oct 16, 2020
Had an excellent experience with Jimmy Cannon. He was incredibly thorough, and took the time to walk us through every aspect of the home we were purchasing.



I couldn't recommend him enough. 5 stars!
Sep 15, 2020
Jimmy did a great job, was very pleasant, and respectful of everyone's concerns during these interesting times of COVID-19.
Sep 15, 2020
I can not say enough good thinks about Mike Keeley. We just had our third hopefully last house inspection conducted by him and each time he did an above and beyond job. Mike will do a great job, give you an amazingly detailed report, and then answer all your questions— no matter how "silly" or off topic. He is amazing. Thank you Mike! We finally found a winner and we could not have done it without you.
Aug 21, 2020
Jimmy was a blessing to us! I couldn't ask for a better inspector. It's always hard to find someone online for this type of business and be 100% confident about who you choose but now I know it's not impossible. I'm so glad we ended up working with him. BTW, he prepared our reviews the same day as inspections (within hours) and his reports were very professional and detailed. Thanks Jimmy! You're awesome.
Aug 16, 2020
Jimmy came to inspect my potential new house and did a phenomenal job. He was very thorough with both the inspection and the follow up report. I would recommend him to any perspective home buyer.
Jul 28, 2020
I called a few different places and decided on this one and was not disappointed. The initial appointment set up call was very pleasant and thorough. There were a couple of other companies that I spoke with who seemed ready to either get me on the schedule or get me off the phone. This was my first tome buying a home and I had a lot of questions, which were happily answered here. The inspector Brett, was VERY thorough. I was impressed by the tiniest of things he brought to light in the inspection. The actual report was in a easy to read form and very useful in my negotiations in closing on my home. Thanks Guys!!
Jul 24, 2020
1000% hire your own 3rd party house inspector, DO NOT simply rely on the builders "inspector". My wife and I recently bought a home from D.R. Horton. Horton had provided a home inspector for us, but it was more like an orientation rather than giving a thorough inspection. Their inspector was nice, but wasn't very professional nor knowledgeable.

We hired HouseCheck as our 3rd part inspector. Our inspector Chance Bradford was fantastic. He was very personable, knowledgeable, and professional. He pointed out WAY more things than the Horton inspector we never would have thought of or caught.
Jul 20, 2020
After completing the inspection I showed it to my father who retired as a Senior Director in Civil Engineering for Quality Control at the expansion of the Panama Canal. He saw the report by Eric and mentioned he would have hired him immediately for the scope and detail of the work he did. Thank you.
Jul 2, 2020
I can not say enough nice things about Mike Keeley and the House Check services. Mike was thorough and went beyond his duty to give a most comprehensive review of things to report to the Builder for my one year warranty work. I highly recommend them for your needs.
May 13, 2020
I had the pleasure of working with Chance who checked out my new home in Liberty Hill. He had a very thorough list of things that he brought to my attention during the home inspection. Most of the items were minor, but it put my mind at ease knowing someone was checking for things that I didn't see. I felt that Chance not only put in the time during the inspection, but was also completely thorough in explaining it to me. He also put down his findings on paper, in both detail and summary fashion. I later had some follow up questions for Chance and he called me back ON THE DOT when he said he would. I had a very good experience not only with this company but with Chance as well. Thank you!
Mar 5, 2020
Will was great and very thorough thru the entire inspection I highly recommend them this was done in the Philadelphia area and he aslo agreed to recheck to assure me that the necessary repairs were completed highly recommend.
Mar 4, 2020
Mr fruits was very professional in his approach to our home inspection. He informed my wife and initiallyof what he was going to inspect, the duration of the inspection, finally he gave us a systematic overview. He methodically inspected each system of the house. For example the roof, chimney, electrical, plumbing, Radon gas ,etc mr fruits not only inspected the house for deficiencies, but also as well informed us of how it works and the required maintenance. That way the house will function more efficiently and prevent break downs..He further documented and submitted to us his recommendation the same day.. in doing so we expedited the closing date on the house. We are grateful to mr Fruits for his expertise and efficient work ethic and appreciate it very much
Mar 2, 2020
Chris was very professional and thorough. Chris took the time after the inspection to go over all his findings and explained them in great detail. Great job!
Feb 17, 2020
Mark was terrific to work with. He provided great service and made us feel very comfortable through out the process.
Feb 5, 2020
HOUSECHECK HOME WARRANTY REVIEW:

I just wanted to send a quick note to convey my family's gratitude for you and your services. We are officially moved in to our new home comfortably and we could not have done it as smoothly without you. I was skeptical to give Housecheck Home Warranty a call when I discovered my hot water heater was not working, since my last home warranty experience was more trouble than it was worth. But a warranty came with the home inspection, so I called.

To my astonishment, you answered the phone; no robots or recordings, an actual person! Chris, your sincere and prompt assistance from the first sentence was more than I ever could have imagined. The local plumbers wear at my house in about two hours, the new water heater was installed the next day, and you were there every step along the way to make sure it went smoothly. And it did!

Our family has the utmost appreciation for you for magically making our first experience in the new home after a move from FL to PA with a toddler and an infant during winter without a hot water a somewhat pleasurable one.

I look forward to continuing our partnership and the peace of mind you and Housecheck Home Warranty offer me and my family.
Feb 5, 2020
House Check has been excellent to work with. They responded quickly to our request for an inspection and dealt directly with our client to get it scheduled and paid for. They provided a detailed report at a great price. They also go above and beyond to provide additional services beyond the average home inspection company. We will definitely be recommending them to our clients again.
Jan 30, 2020
I was considering buying a home and I was nervous about the condition and some things I noticed about the property. A friend recommended Chance, with HouseCheck. After Chance did the inspection, we walked through the house and he was able to answer all my questions. I'm really glad I got the inspection because it would have been a huge mistake to buy the property! I'll definitely use Chance again when I find the property I am searching for.
Dec 30, 2019
Chris did a great job with our inspection! He was thorough, polite, and very professional. His report did a good job focusing on the issues with the house that we were able to use to bring some large issues with our house we were buying up to the sellers. Would highly recommend!
Dec 17, 2019
Jim was a pleasure to work with. He arrived early, set up chairs inside the home and had water available during the inspection. As a first time buyer he was very descriptive of the process, details of the house, and suggested some preventive measures for the house. He was very patient and took the time to answer all my questions. Jim made this a wonderful first time buyer experience and I would definitely recommend him if you need a home inspection.
Dec 9, 2019
Absolutely amazing service!!! Chris Fruits is highly and I mean highly recommended!!!
Nov 26, 2019
Great job and would highly recommend. Detailed and helpful report that i just handed over to my contractors.
Nov 19, 2019
A great job was completed all around and much appreciated. Jimmy took the time to explain things as well as the process and the report was completed promptly. Thank you for the great customer service and patience. I would use Homecheck again.
Nov 15, 2019
Chance Bradford was extremely professional and answered all of our questions, even if they were stupid, he helped us out in every way we could ask for. He found some big issues that helped us out a lot on the home we are purchasing. I don't believe we'll use anyone else on future home inspections.
Nov 14, 2019
Great service. On time - easy to schedule and thorough inspection. Great value.
Nov 8, 2019
Inspection went great. HouseCheck gave Keith all the tools he needed to be super thorough and give me all the info I needed to decide if the home was quality. At the end of the inspection the thermal camera found a leak behind the walls from one of the hose hook ups outside. Huge deal and helped avert a major problem. I would definitely recommend them to friends and family.
Nov 8, 2019
As a realtor and home buyer myself, I have worked with HouseCheck inspectors for the many years. Dan McLaughlin, Philadelphia Area Manager, is not only a knowledgeable, patient, and articulate inspector, he supports his team and goes above and beyond to help his clients with creativity and persistence. His colleagues, Kyle Underwood, Tom Binson, and Jim Summers have done many inspections for my clients as well. They have always been professional and knowledgeable as well as taken their time to teach soon-to-be homeowners about their properties. I could not recommend HouseCheck more highly!
Oct 31, 2019
Fast service, honest rates great assessment ! Will do business again!
Oct 31, 2019
Home Inspection, went well. Excellent service
Oct 31, 2019
Lou, Nick and the rest of the team are aces! They are always prompt, personable and professional. If you are looking for a detail oriented home inspection company I highly recommend Housecheck.
Oct 31, 2019
Top notch service from the HouseCheck team. These guys are the best in SWFL. I recommend them to every client.
Oct 31, 2019
This team has been taking care of my customers and I for the last three years. They have always consistent and reliable. Keep up the great work.
Oct 21, 2019
We recently went through a home inspection with Chance and it was excellent!

We scheduled the inspection on a Sunday for the next day at 9AM. Chance was friendly, on time, thorough, and walked me through the entire report in person. The report was sent promptly that evening and we were able to quickly move our home buying forward. I can't recommend this company enough!
Oct 20, 2019
Great service with immediate online response and reasonable house inspection quote to start with. I was looking for a company to help me out with a rental property inspection sitting 1000 miles away! I'm glad I found HouseCheck. Nathan was quick to jump on a call and explained me the process in great details. He scheduled my house inspection with Jimmy who was again great to work with and also accommodated my last minute reschedule request due to a tenant situation. After the inspection, I got a very detailed report with pictures covering pretty much everything I was looking for. The entire process felt like a breeze for someone like me who wanted the service get done remotely. Highly recommended!
Oct 16, 2019
Charles Ming conducted my home inspection and did a fantastic job! He completed his thorough written report within 24 hours and provided very specific details that were incredibly helpful. I followed up with him after the inspection to address a few questions and he handled that with professionalism as well. Thank you for all your help and professionalism with such an important part of the home buying process!
Oct 4, 2019
Dan Mclaughlin at House Check is amazing...super responsive, honest, very thorough...his whole team there at House Check do a fantastic job. They also do a great job as they walkthrough w/ my clients explaining the ins and outs of a home and answering happily any questions they have. Look no further, these are the best home inspectors in Philadelphia.
Oct 4, 2019
House Check makes scheduling a home inspection easy for realtors! Everyone on their team is very personable and are always looking to grow their business so they can best be of service to agents. As a Licensed Transaction Coordinator I work with a lot of inspection companies and have found House Check to be one of the best in Austin!
Sep 30, 2019
Great company. Very fast to respond and begin the job. Eric performed inspection of my house. It was very detailed and with pictures. Absolutely amazing. The communication is top notch. Thank you
Sep 30, 2019
I was super nervous buying a house! A friend recommended HouseCheck. Chance called the day before to talk about what to expect/how things would go. He checked everything! He climbed up on the roof and found things we would've never known. I was able to feel confident making the jump into home ownership after over an hour walking through the home and having. All my questions answered. I highly recommend!!
Sep 29, 2019
Excellent. Bill always gives great service. He has many years of experience. He was knowledgeable, very patient, and very professional.
Sep 27, 2019
Chris and Jim were amazing to work with. They answered alot of questions and Chris didnt mind that we followed behind him.
They both were very knowledgeable and put our worries at ease!
Highly recommend!
Sep 26, 2019
They did a very nice job. They were prompt and efficient.
Sep 26, 2019
It was very good. They showed up on time. We did the inspection in a reasonable time. They gave me the report as they promise on time. The report was very professional. The client was happy.
Sep 26, 2019
It was very easy. He did a great job. He was professional. They were easy to work with.