Home Inspections are Essential in Making Informed Decisions
That house you're considering buying consists of a collection of complex structures, systems, and components. A home inspection examines, evaluates, and objectively details the true condition of each element. As a result, you'll more fully understand the home you're buying, which enables you to make informed decisions. And that goes a long way toward eliminating the stress of buying a home.
Clear, complete and convenient home inspections you can trust.
At this point, you're well aware of how hectic and utterly confusing buying a home can be, but with HouseCheck, it doesn't have to be. We'll provide you with a comprehensive, unbiased opinion of the property's condition in a HouseFax report and spend time to walk you through it, so you can have peace of mind that you're making the most informed decision on the most important purchase of your lifetime.

Licensed & Professionally Trained Experts

Same Day Inspection Scheduling

Report Turnaround in 24 Hours or Less

Comprehensive On-Site Walkthrough
HouseCheck's exhaustive 400+ point home inspection eliminates surprises.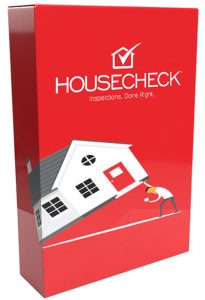 We come highly recommended.
Sindook Cho


August 7, 2023

HouseCheck did a great job inspecting my home. They walked me through everything in person and explained each system of the home in easy to understand terms. They were available... read more quickly and had great documentation. I walked away feeling comfortable and thorough list of home improvement projects.

Andrea Young


March 11, 2023

I was very impressed with my house inspection by HouseCheck. My inspector walked me through all of the details after the inspection and followed up with a very detailed... read more report. I felt confident in my home purchase after working with him.

Lydia Chase


October 18, 2023

HIGHLY RECOMMEND! We have used HouseCheck on four properties now. They are very professional, communicative and EXTREMELY thorough.

Kendra Eakins


March 11, 2023

Eric Rossol performed the inspection on my new build and I have nothing but amazing things to say. He was very professional and made sure to thoroughly explain everything to... read more me in a way that made sense. I would 100% recommend house check!

Jaclyn Cazares


July 21, 2023

Chance was such a great help and very thorough with the inspection We will use him again on future real estate transactions. They even use a zip level to... read more give you exact measurements on the slab deviation

MIKE H


February 11, 2023

Great company! They were very thorough. I wouldn't hesitate to use House Check again. Thank you, Carol and Jimmy!

Kathy Jerding


September 28, 2023

Sharon Sullivan


February 11, 2023

Inspection was thorough and the report was easy to read and understand.

John Kelly


August 19, 2023

Chance went above and beyond to help me make a solid decision that avoided buying a property that would have cost $$$$$ in curing many defects that were not in... read more the disclosures

Frank Thompson


August 6, 2023