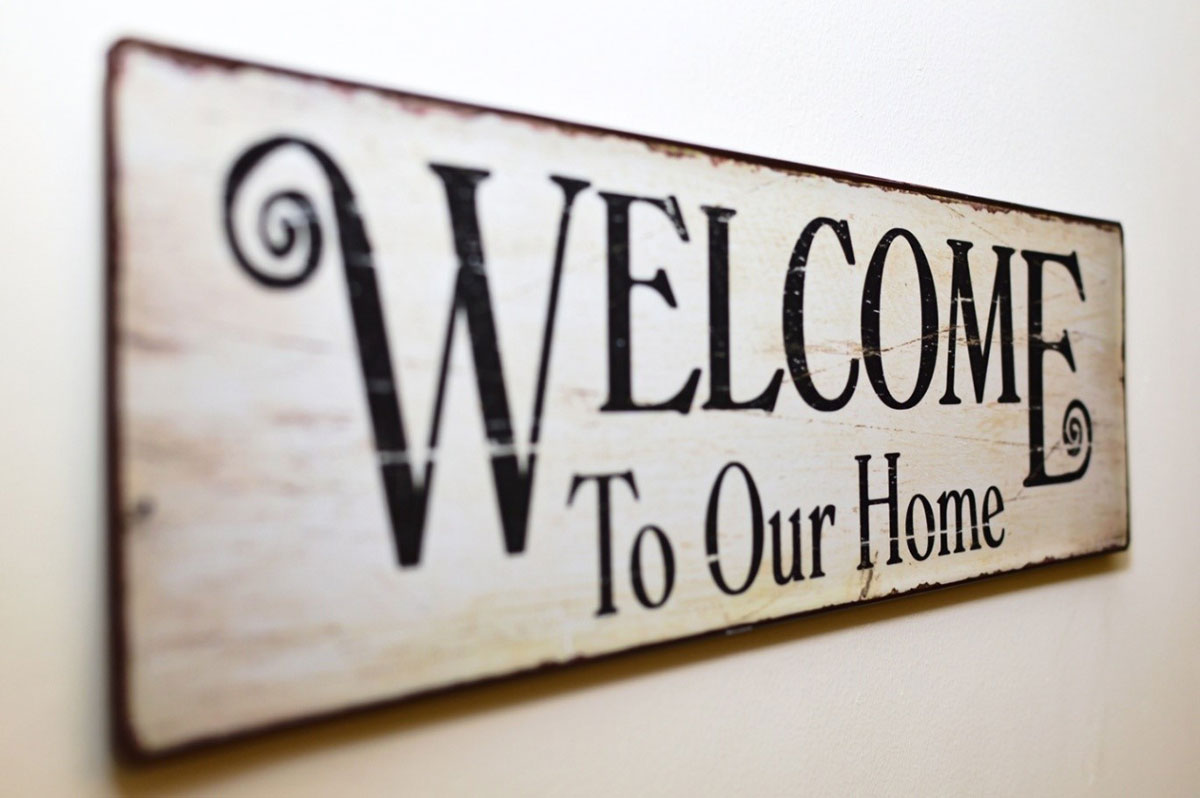 Buying a home is a big step for a family. It's a place where many memories and milestones are made, one that gives you comfort and security, and where bonds are strengthened. A home is also a major investment, so taking your time to choose the best one is a must! To help you decide on the perfect abode for your family, these are five crucial signs to look out for:
1. Know Before You Buy
When you go house hunting, it's important to have a list of things you're looking for in a property, such as size, number of bedrooms, and amenities. And it comes as no surprise that plenty of buyers are particular about the property's space. The Bank of America's Homebuyer Insights report shows that 86% of house hunters want more indoor space, while 64% want more outdoor space. Additionally, strong cell and internet service is also a prominent factor for 56% of respondents.
If any of this rings true for you, make sure your options tick most if not all of the boxes for you before deciding on a house. Maybe one property has the space your family requires, but it isn't the right look and renovating will bring you way over budget. Or, maybe it is perfect in terms of aesthetic and features but the location isn't ideal. Carefully weigh out the best option before deciding to put in an offer—but do expect to compromise on a few things!
But on another interesting note, some 44% of millennials are willing to buy a home based on photos alone. Another 29% shared that photos or a virtual tour were all they needed to make a decision. In cases like these, it's worth having someone take a physical tour through the house on your behalf. Even better, have it inspected by an expert. Qualified inspectors take an in-depth and unbiased look at a property and evaluate it based on its structure, appliances, and other features.
2. Know the Process
Purchasing a house can be a lengthy and tedious process. That's why it's worth finding an agent that can assist you in purchasing the home you've found. According to the National Association of Realtors' Profile of Homebuyers and Sellers, 87% of house hunters worked with a real estate agent to find their new home. Agents know the ins and outs of finding you the right home and making sure you close that deal. Contracts, legal paperwork, and a whole slew of other relevant documents need to be read through so that the future homeowner is fully aware of what comes with buying the property. Plus, it's worth checking these documents to ensure that there aren't any mistakes or hidden costs in the fine print. One way to know if a home is right for you is if everything is above board and there are no legal issues that can hinder the purchase.
3. Know the Cost Before You Buy
The price of a house is of course a major factor in home buying. According to the US Census Bureau, the average cost of a standard-sized house is approximately $272,000. Included is a $209,000 interest on a 4.25% 30-year loan and you're looking at $481,704 total. If you can't afford the downpayment and the mortgage, it's not the right pick for you. In fact, 40% of millennials cite interest rates as the biggest factor when deciding to buy a home.
There are other costs to consider too, such as the relocation. The distance, amount of belongings you have, and time of the year you're moving are three of the main factors that affect the price of a move. What can help offset these costs are personal loans for relocation which are specifically designed to cover the costs of moving. But that's another expense that must be factored into your budget, particularly whether you can pay it off easily later on or not. Other hidden costs of home buying you need to financially prepare for are closing costs, homeowners' association fees, and home warranties. Not to be confused with home insurance, home warranties cover the cost of maintaining home systems and appliances. You won't get coverage for damage or loss due to disasters or fire. However, it's worth getting a home warranty especially if the property is old.
But following the recent pandemic, prices of residential properties have plummeted. As a result, more millennials have begun house hunting. Clever Real Estate's latest market survey reveals that 30% of the 1,000 millennial respondents started shopping for a home earlier than they originally planned.
4. Location, Location, Lifestyle
Getting a feel of the neighborhood is another consideration. After all, you want to feel safe and comfortable in your area—but that's not all you need to consider. When choosing a neighborhood, also check whether there are nearby important establishments, such as supermarkets and restaurants. More importantly, consider its distance to your work or the children's school. Reports state that 51% of house hunters factor in proximity to essential businesses, while 44% place value on the availability of recreational activities and facilities. Because where you live should answer questions such as: What are your hobbies? What do your weekends typically look like? How close do you want to be to your place of work? Your answers will serve as your guide to a place that best complements your lifestyle.
5. Focus on the Future
When making one of the biggest purchases of their lives, today's real estate consumers believe how they live within their community is just as important as the layout of the home. With that in mind, buyers are less likely to settle and are more focused on finding a forever home that aligns with their desired lifestyle. You can tell if a house can become a home for your family if you can picture yourself living in it for the long-term. That should be at least five years, according to experts, otherwise you're better off renting or looking for another property. It takes a while to get your return on investment given that a house is a big purchase. But if it excites you to live in it and it feels like home, that's one way to tell you've found the one.
Article specially written for housecheck.com
By Ashley Dawn